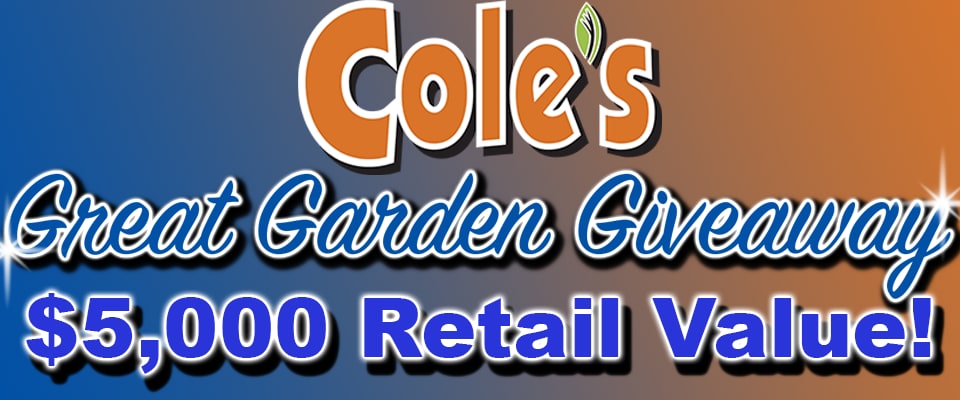 Great Garden Giveaway
Enter for the chance to transform your outdoor living space with the Great Garden Giveaway!
Cole's Florist and Garden Centre and Cole's Pond Store have partnered with Aquascape inc. to give you the chance to win the Great Garden Giveaway, valued at $5,000!
The giveaway consists of one of three water garden features (Mongolian Columns, Pagoda Stones, or a Backyard Waterfall Kit) and a landscaping consultation and planting!

To enter the giveaway you'll need to:
Visit our Facebook or Instagram page
https://www.facebook.com/colesflorist/
https://www.instagram.com/colesfloristandgarden/
The giveaway will close on July 31, 2020.
The winner will be randomly selected and announced on August 3, 2020.
*Winner must reside in the Niagara and Greater Hamilton areas.